When choosing a design, you should also choose a 'Motivation'.
These are the types of images that will be used to create your new site.
The following images are broken up into 3 sets. Choose the set that works for your business style!
(Click 'More Images Here' to see our full selection list)
Images based on a Professional, Business appearance. Many choices are available to present your business specialty.
Leisure consists of 3 different forms of image. Choose "Pets / Animals", "Beaches / Coastlines", or "Mountains / Lakesides"
Family presents a "Family Focused" outlook for your business. You can ask for either full families or more children based families.
As part of your purchase, you get a basic logo at no cost. These are free and strictly for your website. Let us know if you need a customized solution
TELL US WHAT LOGO NUMBER
More About...
taxPro websites TERMS OF SERVICE
The following are the terms of service for your new taxPro website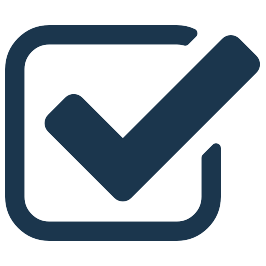 Conditions
Sites can take an estimated 5 business days for setup. Some restrictions may apply. If your domain already exists elsewhere, this could take longer depending on the registrars updates. We will send a review upon our first edit completion of your chosen design. At this time you may make changes to the HOME page only. If you wish edits to internal pages, extra fees may apply. Make sure to group all changes within one ticket or email. Further emails and adjustments could be billable.
If the website review has not been completed within 7 days, site will be launched as is. It is VERY important to watch an email for communications within the first 3-5 days of development to verify the design matches your needs.
Sites belong to the owner while hosted on our servers. If the subscription is cancelled, licensing fees may apply to move elsewhere. As well, non-payment of the monthly fee can lock your site until all overdue fees are paid.
If you host your site with SiteDart Hosting for a minimum of one (1) year, licensing fees are waived and you gain full ownership of your website and files. You may continue to pay the monthly fee to gain free edits and updates. You may move to our Managed plan as well, but only software updates will be done when under this plan.
SSL's are hosting company specific. Moving the site to another company means you must purchase a new SSL. If your domain is registered elsewhere and you wish to use your DNS, we cannot guarantee our internal SSL will work. You will need to purchase an SSL for proper security.
Email is specific to the hosting company. Non-payment can lead to loss of email services. Email becomes inaccessible until fees are paid. If fees are not paid up within 90 days, all email and website files will be removed and deleted.
SiteDart Studio retains the right to display graphics and other web content elements as examples of their work in their portfolio and as logos on the customers website to display they're the rightful developer. If you remove any content or make adjustments to your website, some of the above services may not apply. Updates may not be applied, as one example.
We will do basic changes to your website, like address updates, phone numbers, a single image, etc. Anything that requires a "change" to the initial design may be billable. We will offer costs at the time of request.
Any additional services not specified in the Description of Services, above, will be charged to customer on an hourly rate.
Payment
All agreed upon charges for service must be paid in full at launch date. Charges and fees are set in your original proposal and as outlined below. Once 48 hours of development has passed, no refunds will be allowed.
Site Development
The development cycle starts after selection of design and receipt of billing information, and only during business work days.
Depending on the selection you have chosen (Basic or Business), your site will be built with that number of pages using prepared content. Images used will be based on the style selected (Business, Leisure, Family).
Allowed changes to content will include-
1. Business Name, Addresses, Phone Numbers
2. Logo Image (either provided by customer or SiteDart Studio provided)
3. Three Services may be selected (up to five for Professional) as part of text added to site
4. Social Media buttons added (up to 5)
As part of your agreement, some minor changes are allowed (colors, certain text, etc). Any major design changes beyond original approved design may incur additional costs.
Designs and content are otherwise provided "As Is".
Any software issues that arise will be repaired while subscription is active. This does not cover customer tampering. Any plugins or other tools installed by customer will null this warranty.
Any malware found will be cleaned at no cost, unless tampering by customer discovered. One example of this, is the use of simplified passwords or disabling our security plugins. Any repairs will be done at our standard hourly rates.
Tax Tips and News for our Business Plan are provided by
The Tax Adviser – https://www.thetaxadviser.com/
The Tax Foundation .ORG – https://taxfoundation.org/blog/ 
SiteDart Hosting and its affiliates cannot be responsible for any information shared via these outlets. They are strictly informational. Any issues with their provided news feeds should be brought up with the respective news provider at the sites noted above.
ALL SOFTWARE IS PROVIDED AS IS. SITEDART HOSTING WILL ATTEMPT TO RESOLVE ANY ISSUES FOUND TO BE THE FAULT OF THE SOFTWARE. IF A SOLUTION CANNOT BE FOUND, A REASONABLE SOLUTION OR REPLACEMENT WILL BE MADE. ANY ISSUES FOUND TO BE CAUSED BY TAMPERING IS BILLABLE. 
Extended tools for your new site
Maecenas sed diam eget risus varius blandit sit amet non magna. Donec id elit non mi porta gravida at eget metus. Aenean lacinia bibendum nulla sed consectetur.
Sed posuere consectetur est at lobortis
Morbi leo risus, porta ac consectetur ac, vestibulum at eros
Aenean lacinia bibendum nulla sed consectetur
Integer posuere erat a ante venenatis dapibus posuere velit aliquet. Curabitur blandit tempus porttitor. Nullam quis risus eget urna mollis ornare vel eu leo. Donec sed odio dui. Nulla vitae elit libero, a pharetra augue.
Cras mattis consectetur purus sit amet fermentum
Pellentesque ornare sem lacinia quam venenatis vestibulum
Vestibulum id ligula porta felis euismod semper